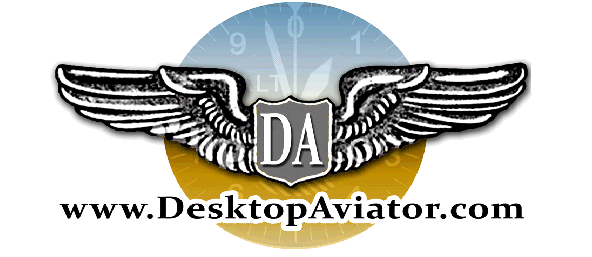 ---
---
Desktop Aviator HOME Page
International Shipping Info
Digital Trim Wheel Panel
Model 3010/3015 Supports FSX/FSUIPC, FSX-SE, P3D & X-Plane
and MS2020 when using the FREE Sim-Connect Code
If using this installation, Sim-Connect Code is not necessary
Mini-Trim Wheel 2707
Installing the 3010 /3015 w/FSX-FSUIPC, X-plane ect
Goto "Switches and Buttons" in the setup window of your FS program and look for "Trim Wheel". Set the vertical Wheel to:

Pitch Trim UP or Elevator Trim UP
Pitch Trim Down Elevator Trim DOWN

The Round Black Knob can be configured to:

Rudder Trim Left
Rudder Trim Right (can also be configured as a Tiller Control)

The 4 toggle switches can be configured as (only available on the 3010):

Landing Lights ON
Landing Lights OFF (or any other flight sim function requiring a toggle switch)

Installation Page
<!- START COUNTER CODE -->
Installing the 3010 /3015 w/ MS2020
When Sim-Connect is installed and saved, you need to configure the Trim Wheel and the Rudder Trim as per MS2020 instructions. These can also be set to:

Pitch Trim UP or Elevator Trim UP
Pitch Trim Down Elevator Trim DOWN

The Round Black Knob can be configured to:

Rudder Trim Left
Rudder Trim Right (can also be configured as a Tiller Control)

The 4 toggle switches can be configured as (only available on the 3010):

Landing Lights ON
Landing Lights OFF (or any other flight sim function requiring a toggle switch)

Please Note: Installation of the 3010 and the 3015 with MS2020 should not be attempted by a Beginner Flight Simmer. On a scale from 1 to 10; this is a Level 8 project and should not be attempted by someone just starting out with flight simulation.

With that said; lets continue:

If you plan on using the 3010 or 3015 Trim Wheel with MS2020, you need to get a copy of the Sim-Connect code. It can be downloaded HERE:

It was also noted if your are using NORTON Virus software on your computer, NORTON may deem the code to be unsafe and delete it. The code is safe to use; you will need to turn NORTON Virus software OFF when unzipping the code and when Sim-Connect is running with MS2020.

When the Sim-Code is successfully downloaded and unzipped, the package contains full instructions where the code needs to be inserted into MS2020 flight sim Files.
Model 3010
Model 3015
Sim-Connect Code Preview
Below is a small sample of the Sim-Connect Code Installation Instructions. This complete code can be downloaded HERE:
---
And here is the code needed to be added to your MS2020 Aircraft file
---
Then when added and Saved, you can now fly your favotite aircraft to some far-off exotic location.
Enjoy the Flight!